Mrs. Muller's class helps the environment
Elise, Roving Reporter
Tuesday October 11 2016
SIR ISAAC BROCK PUBLIC SCHOOL – Mrs. Muller's grade 4 class was shocked to hear that we were …… MAKEING THEIR  OWN BIRDFEEDERS!! So that day they got to work. The big sounds of the drill, scissors, glue, and more. Mrs. Muller's class felt great because the cold weather is coming soon and that is the time of year when the birds need lots of food Isn't really around. Then the day came about a week after that they hung there birdfeeders.  When they  hung them and  on are way in Miah said  " wow I can't wight to  see all the birds to come to our bird feeders"!! Moving on to something that happened was … if you read our news our classroom pet hamster Harriet, the little thing managed to push off her running weel and piled all of her bedding to on pile of the cage the class was surprised anyways that is all the time that we have and we will see you for the next roving reporter. BYE!!!!!!!!!!!!!!!!!!!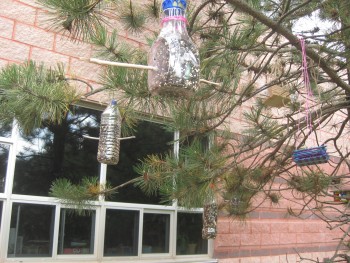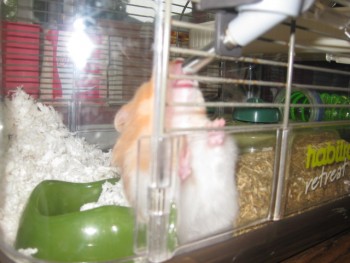 Terry Fox Journey
Abby, Roving Reporter
Friday, October 7th,  2016
This was an interesting week of grade 4 as they continued their hard  work to make the Terry Fox Assembly a success! In the first part they said some speeches about Terry Fox.  Bennett said "I felt good when it was over!" They also sang a beautiful song about Terry Fox. They all sung it with emotion and then they got to lead the school in the Terry Fox Run.  Sir Isaac Brock School razed 750$ for The Terry Fox Foundation and cancer research.  What have you done to support Terry's Dream for a cancer cure?
They also made up little play from a story and tried to put the chapters them in order.  Some of them were silly and some were not.  They had some great plays.  Sarah said, "I felt nervous and happy during our performance."
Thanks for listening!
This the roving reporter signing off!!!

Class reporter
Ally, Roving Reporter
Fri Sept 25, 2016
This week in Mrs. Muller's Grade 4 class many activities took place including hiding a geocash and watching their monarch caterpillars become butterflies !  The class hid a geo cash! They went to an earthy place and had some fun! The students enjoyed nature and looked for habitats! Later they hid the geo cash  in a top secret spot!  Miah, an avid geo cacher said, "It was a good adventure because we got to go outside, see nature, and hide our own geocache."  Later on the Grade 4's found out their caterpillar came out of its chrysalis!  They took a couple pictures and admired how beautiful  she was! Then they let her go in the green space!  Paige remarked, "It was such a beautiful thing to see!"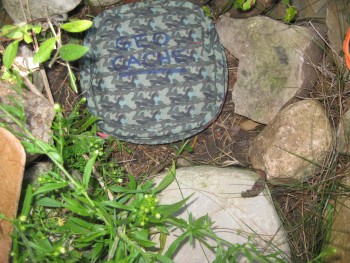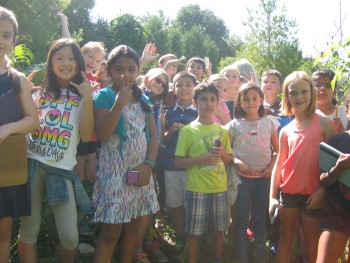 The best first two weeks of school ever have just finished!
Mrs. Muller's Roving Reporters                                                                                                                        Friday, September, 16th, 2016.
Sir Isaac Brock Public School ~ The Grade 4 students in Mrs. Muller's class at Sir Isaac Brock P.S. are extremely happy about how the first two weeks have gone.  They are so excited about their class pet named Harriet the hamster, the monarch caterpillars that are now chrysalises, the 1 km challenge, and the annual Friendship Friday event has also kept the excitement going.
The students in Mrs. Muller's class will learn how to be responsible pet owners by taking turns to care for Harriet and also bring her home for the weekend.  They are getting more conditioned too by running a 1 km route each morning on their playground.  Friendship Friday was a hit as always as the students searched for friends who could unlock their doors.
"Running the 1 km every morning makes me feel pumped up to be doing more exercise," said Imran in Mrs. Muller's Class adding that he is training to join the cross-country team.